Northpoint Cabinetry with Decohub
As authorized dealers of NorthPoint Cabinetry, we are proud to offer their exceptional cabinets to both customers and contractors. Whether you're a homeowner looking to enhance your living space or a contractor in need of high-quality cabinets for your projects, we have you covered. With our partnership, you can conveniently purchase NorthPoint Cabinetry through us, benefiting from their premium craftsmanship, durable construction, and thoughtful design.
Made in North America, NorthPoint Cabinetry offers a wide array of QuickBuild® cabinet designs, delivering both value and a quality, custom look. With our dedicated partnership, we ensure that cabinets are in stock and ready to ship. When you choose NorthPoint Cabinetry through us, you can expect prompt service – we typically ship within 48 hours, ensuring your cabinets arrive swiftly in just 2-3 business days.
Experience the satisfaction of working with a trusted dealer as you bring the beauty and functionality of NorthPoint Cabinetry into your home or project.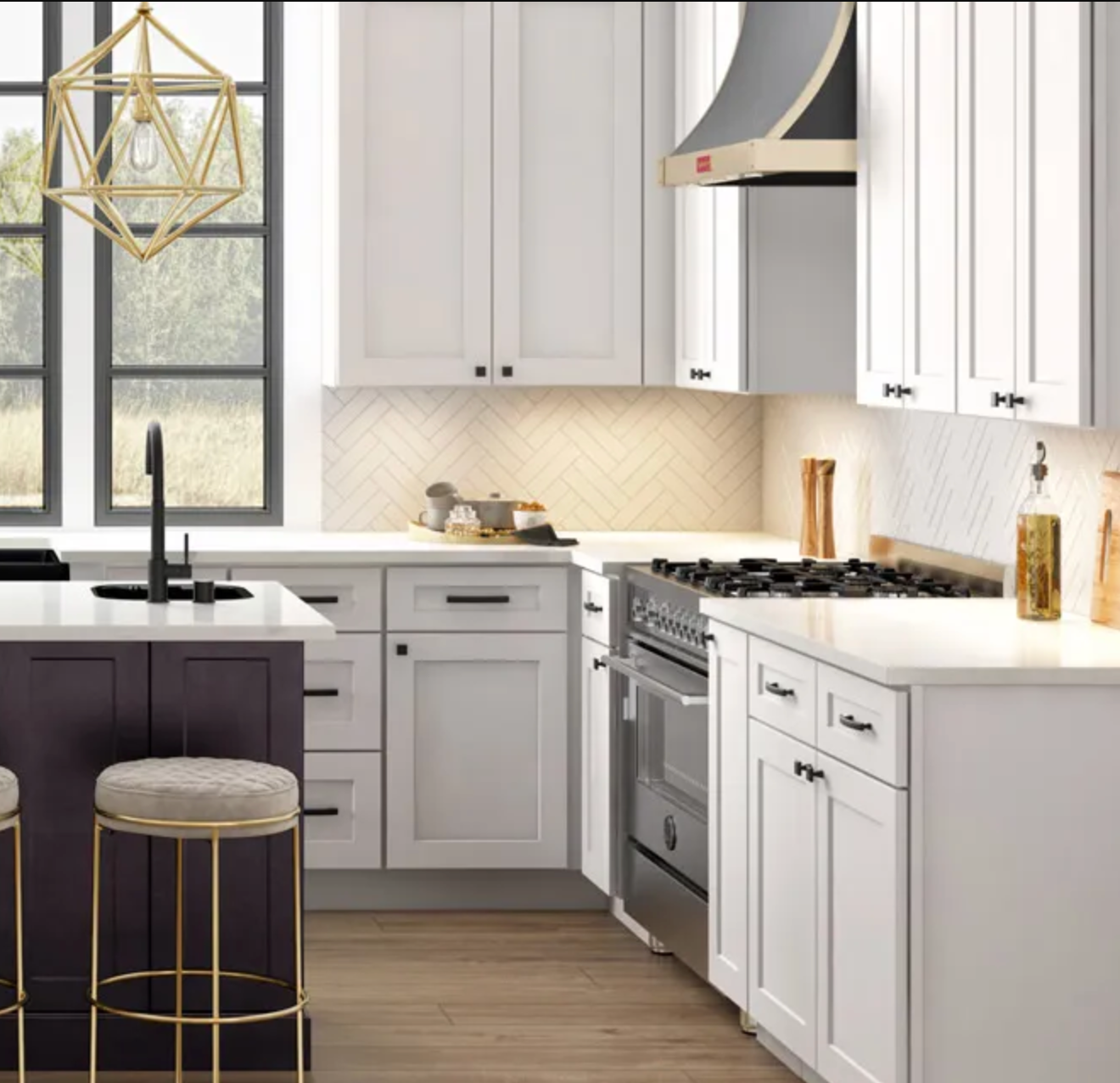 Uncompromising Quality and Craftsmanship: The Excellence of NorthPoint Cabinetry
NorthPoint Cabinetry excels in providing premium quality cabinets with exceptional craftsmanship. Using top-notch lumber in their solid wood construction, their cabinets are reinforced with solid wood corner blocks and strategic pocket screws for lasting durability. With innovative dovetail and hidden pocket screw construction, the cabinets are not only robust but also quick to assemble. The clean and beautifully finished birch interior adds a touch of luxury.
The high-quality drawer boxes feature dovetail joinery and smooth concealed slides. Discreet compact hinges and concealed undermount slides, exceeding industry standards, ensure reliable hardware. The sturdy and adjustable shelves, made from ¾" thick veneered plywood, offer ample storage space without sagging.
NorthPoint Cabinetry delivers impeccable craftsmanship, premium materials, and attention to detail for both functionality and aesthetic appeal.
Experience the best in cabinetry with NorthPoint. Our Premier collection combines elegance and convenience with soft-close doors and drawers. Looking for style without breaking the bank? Our Essentials line offers exceptional value without sacrificing aesthetics.
Download the NorthPoint Cabinetry Catalog
Customer Showcase: Inspiring Kitchen Cabinet Installations
Immerse yourself in a world of captivating kitchen transformations brought to life by our talented team. Witness the seamless blending of exquisite craftsmanship and innovative design as we turn ordinary spaces into extraordinary masterpieces. Get inspired by the artistry and creativity showcased in each photo, and envision how we can bring your own dream kitchen to life. With our unwavering commitment to quality and meticulous attention to detail, we are here to guide you every step of the way. Together, let's create a kitchen that not only meets your expectations but surpasses them, leaving you with a space that truly reflects your unique style and taste.
Get your FREE QUOTE NOW