Moda Blanco with Decohub Cabinetry
As the official and trusted dealer of Moda Cabinetry, Decohub Cabinetry brings you unparalleled quality and service, catering to both homeowners and contractors. With our expertise and partnership with Moda Cabinetry, we ensure that homeowners and contractors alike receive genuine products, reliable support, and the best value for their investment. Whether you are a homeowner looking to upgrade your kitchen or a contractor seeking top-notch cabinetry solutions, trust in our authorized dealership to provide you with the finest Moda Cabinetry options and an exceptional experience throughout the entire process. From design consultation to delivery, we are committed to meeting the unique needs and preferences of homeowners while also providing specialized services for contractors, including competitive pricing, efficient project management, collaboration with our experienced designers and reliable delivery.
Partner with us to create beautiful and functional kitchens with Moda Cabinetry, where homeowners' dreams and contractors' visions come to life.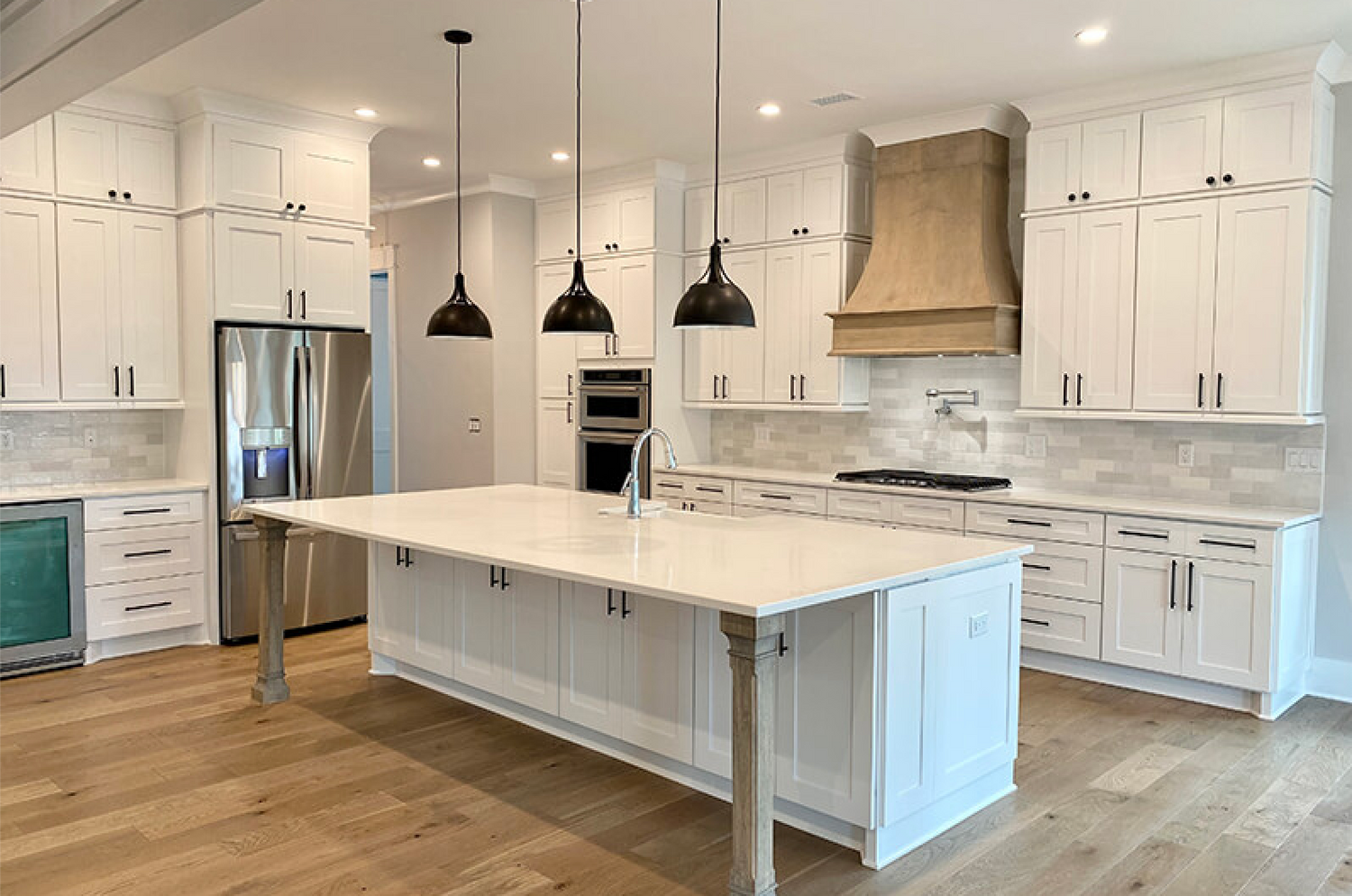 Full overlay panel: The cabinets feature a full overlay panel design, providing a seamless and modern look to your kitchen. The 3/4 inch thick solid wood construction ensures durability and longevity.
European-style hinge: The cabinets are equipped with 6-way adjustable European-style hinges that include a soft-close feature. This ensures smooth and quiet closing of the cabinet doors.
Sturdy shelving: The shelving inside the cabinets is made of 3/4 inch thick cabinet-grade plywood with front edge banding, offering strength and stability. It provides ample support for your kitchen essentials.
Dovetail drawers: Moda Cabinetry features dovetail drawers with solid wood on all sides. This construction method enhances the durability and strength of the drawers. The full-extension design allows easy access to the entire drawer space.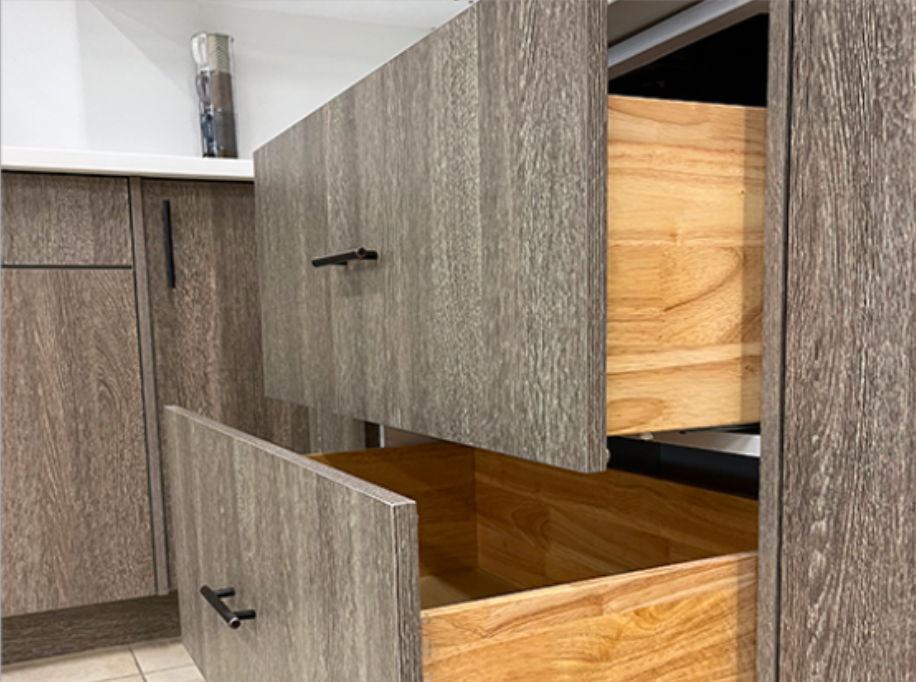 Undermount drawer glides: The concealed undermount full extension drawer glides provide a smooth and seamless opening and closing experience. The soft-close feature ensures gentle and quiet operation.
High-quality construction: The cabinet boxes are made of 1/2 inch cabinet-grade plywood with a UV-coated natural plywood interior. This construction ensures durability and resistance to moisture and humidity. Base cabinets also feature bracket reinforcement for added strength.
Strong face frame: The cabinets have a double-doweled face frame joint and a hardwood face frame, providing structural integrity and stability.
Enhanced functionality: Door bumpers are included to prevent noise and wear when closing cabinet doors. The frameless European-style door and drawer front design adds a sleek and contemporary touch to your kitchen.
Melamine paper finish: The 3/4 inch thick MDF flat doors are covered with melamine paper on all sides. The 3/4 inch particle board box is also covered with melamine paper on both sides, ensuring a finished and uniform appearance.
Stylish and practical interiors: The cabinets feature finished exteriors and a wood-colored interior, adding a touch of elegance to your kitchen. The dovetail drawers have 5/8 inch solid wood construction on all sides, enhancing durability and aesthetics.
Functional and silent hardware: The concealed undermount full extension drawer glides have a soft-close feature, ensuring smooth and quiet operation. The DTC European-style hinges also include a soft-close feature for added convenience.
Customer Showcase: Inspiring Kitchen Cabinet Installations